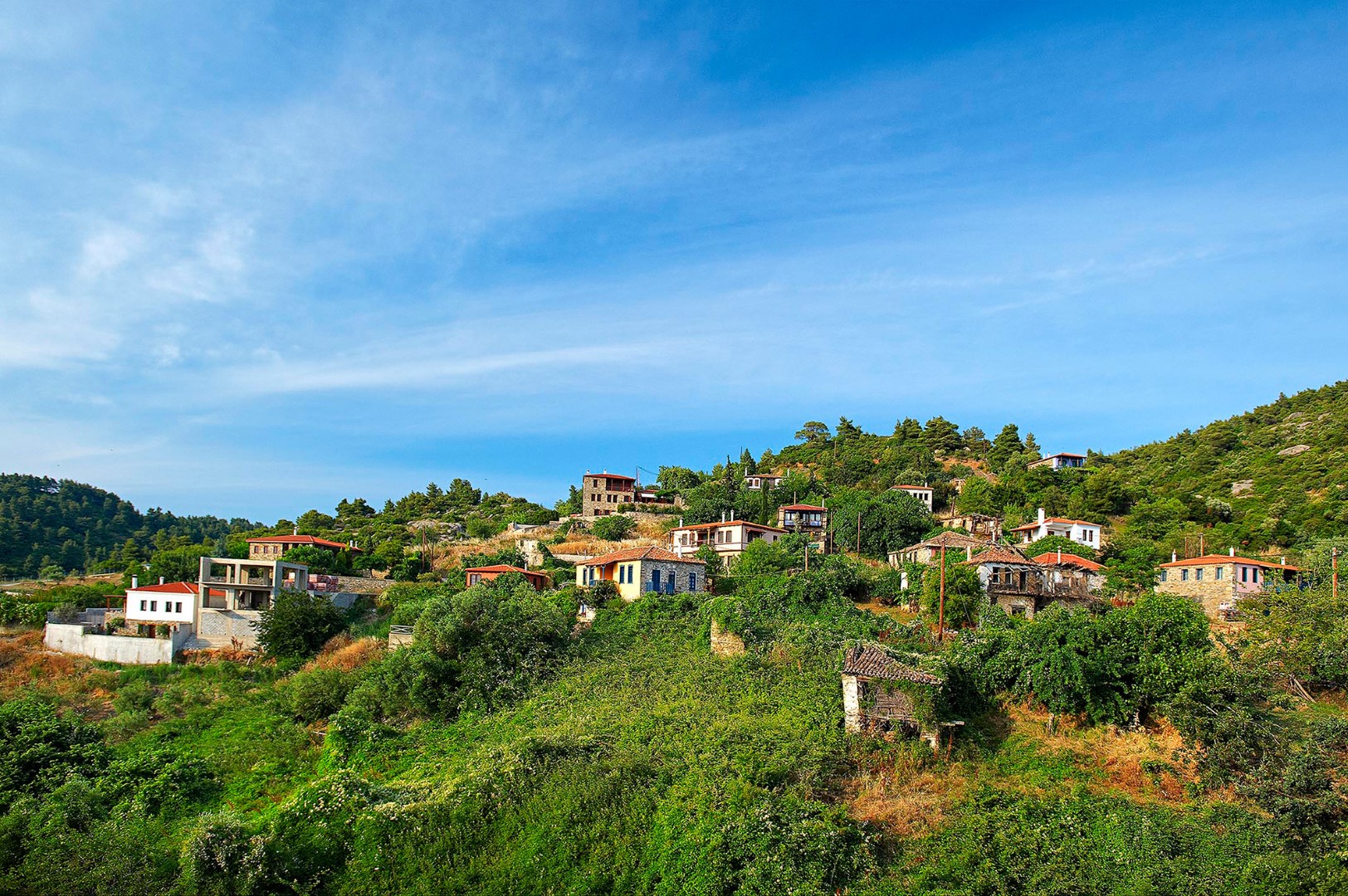 Parthenonas is built on the slopes of mount Itamos (Dragoudelis), the main mountain of Sithonia in the altitude of 350 meters and around 5km away from Neos Marmaras.
Parthenonas is a historical village with some beautifully preserved houses of Macedonian architecture that is known for its authentic and traditional character. In the 70s the majority of its residents abandonded the village to find work in Neos Marmaras but in the more recent years, many people have returned, thanks to the initiaves of the goverment to list it as a preserved settlement.
Recently, the village has acquired a new lease of life as many old houses have been restored, preserving the original character of the village. Also, you will find a few tavernas and café-bars where you can enjoy local dishes together with the wonderful view to the Toroneos Gulf.
It is worth taking a walk through the alleys of the village to admire the traditional architecture of the buildings. Upon reaching the central square of the village you will find the old school building which recently has been transformed to the Folklore Museum of Parthenonas.
Also if you are in the area during the month of October, it is worth participating in the annual one-day event, "The Crossing of Dragoudeli" where local people and tourists can take a walk through various routes through Mt. Itamos. All of the routes end up in the village's central square where participants are offered local treats and tsipouro.
Also during summer it is worth attending the Attend the "Parthenon Film Festival" that hosts three open-air cinema nights in the central square under the starry sky of Parthenonas!